Newsletter No. 223 September 22, 2016
Newsletter No. 223 September 22, 2016
Another very rare and desirable "SS Prototype Dagger", created by Atwood and manufactured for him in Germany in the '60s.
This one is pure fiction and Jimmy made up ten of them for the usual Discriminating Collectors.
He showed me his bill and the daggers cost him less than $100 apiece so the profit to those honest merchants of recent fakes who sell these has been impressive.
They are a little big to use for letter openers but you could give it to a growing child to use as a pirate sword at Halloween.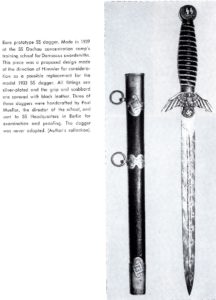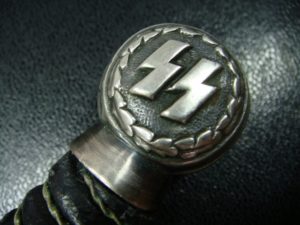 Detail of the pommel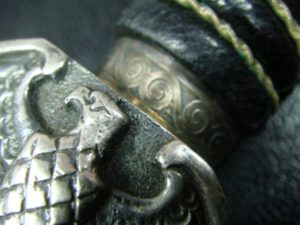 Detail of the guard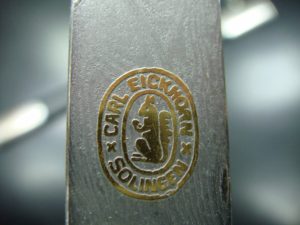 A typical post-war Eichhorn fake logo