Newsletter 252 April 9, 2017
Newsletter 252 April 9, 2017
Here we have a collection of sample illustrations we are preparing for use in our new work on the enormous number of fakes being made for sale to a trusting collecting world. This will run to over 100 pages, contains many clear and revealing pictures, shows pages from the catalogs of makers of fakes and the sites of those who sell them as genuine. This compendium of frauds is not intended for sale; it will be free.
The so-called "Goering Wedding Sword: made, at his order, by Colonel James Atwood and sold for a million dollars.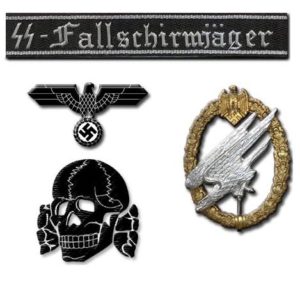 An advertisement by a Polish firm making fakes and showing a small sample of their wares.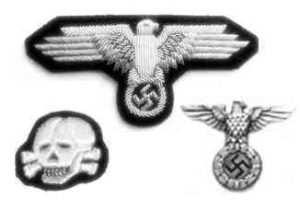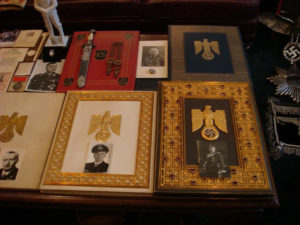 An assemblage of millions of dollars worth of top-level documents, all made in China and India.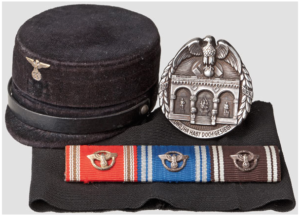 Alleged to have belonged to Rudolf Hess, all the items here are of recent manufacture.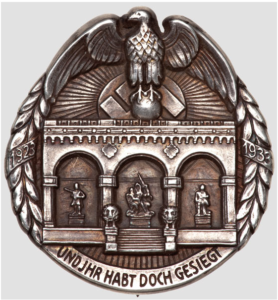 The fantasy "prototype" Blood Order, available to the trade for less than a hundred dollars. Obverse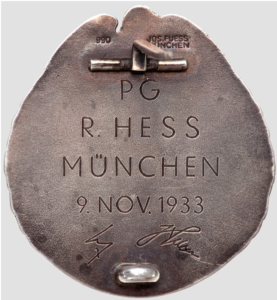 Reverse
The pride of Poland!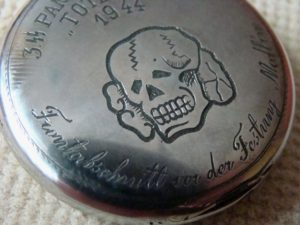 Made in Poland
Made in Poland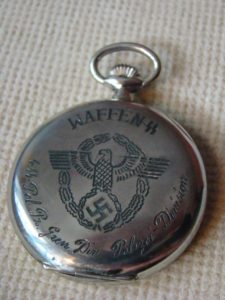 More Polish kitsch available at reasonable prices to the trade!
Poland again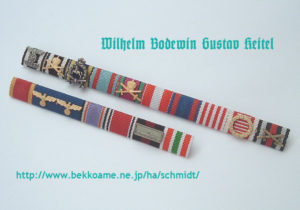 A German custom-made rare ribbon bar set for the trade.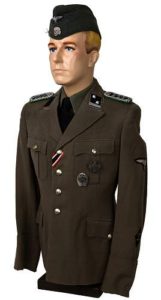 A 1960s Swedish police tunic altered to be a valuable Waffen-SS item.
A typical example of a misattributed "Adolf Hitler" watercolor. This was done by an artist in the 1920s, after Hitler had stopped painting, and is taken from an aerial picture made in 1928.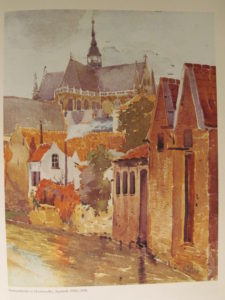 For comparison, here is an original Hitler watercolor, made during WWI in France.