Newsletter 250 April 2, 2017
Newsletter 250 April 2, 2017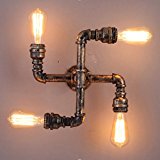 Wonders will Never Cease!
Here we have an incredibly rare Third Reich item being offered for the first time to the collecting world.
It is to be offered by a Florida auction house, Affiliated Auctions of Talahassee, and is the property of Germania International of Lakemont, Georgia.
This is a wall lamp from Hitler's personal bedroom in the old Chancellery and was acquired by Major Benjamin Dover of U.S. Army Intelligence in 1945 from a Russian Colonel he met at a bistro.
The asking price for this treasure is only $15,000!
The same owner also has the Reichsmarschall's bath mat with his rank insignia woven into a beautiful dark blue background in gold thread!
This treasure will be auctioned by an Illinois firm in August and the asking price will be $5,000 with a signed picture of Goering' daughter, Edda, accompanying it.
We understand that a carved oaken footstool with Heinrich Himmler's name superimposed over a skull and SS runes is also in the offing This was acquired from Himmler's house on the Tegernsee by Staff Sergeant John ("Jack") Mehoff in 1945 along with a Damascus steel door knob that displays a set of golden SS runes on the outside and which plays a musical "Wenn alle untreu werden.." when turned.
Precious Treasures, indeed!